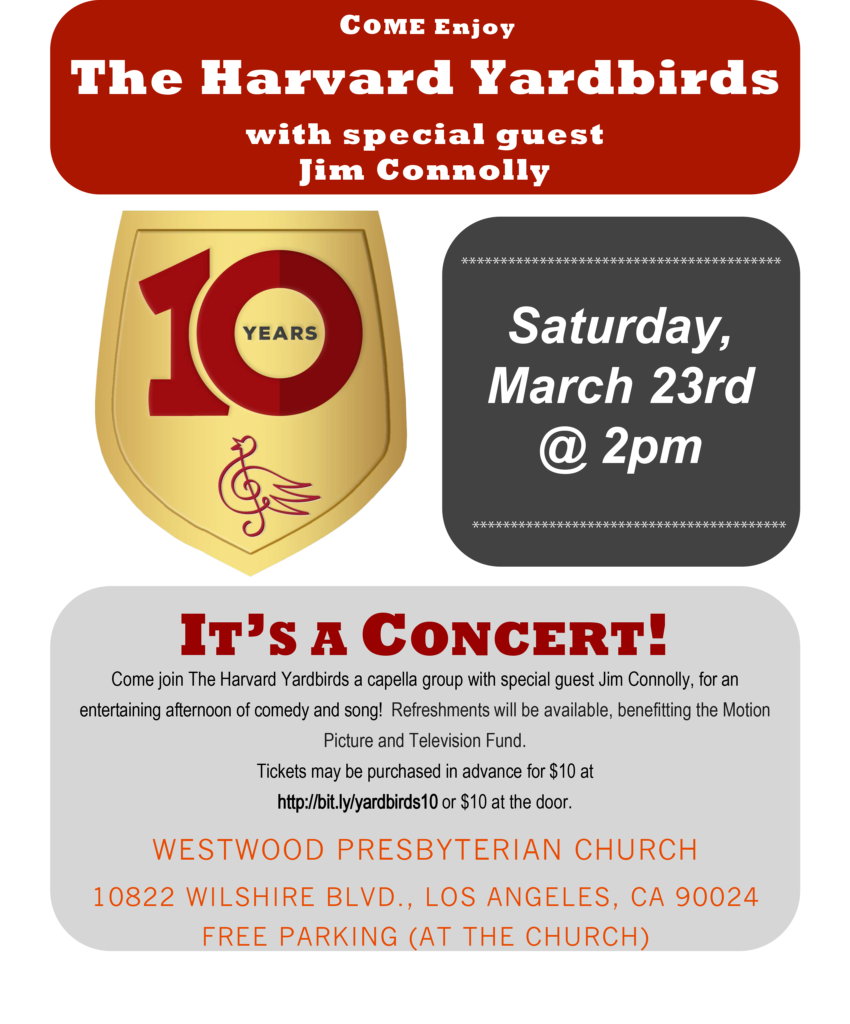 Harvard Yardbirds
David will be joining the Harvard Yardbirds a capella group with special guest Jim Connolly, for an afternoon of comedy and song! Benefitting the Motion Picture and Television Fund. Tickets may be purchased in advance for $10 at
http://bit.ly/yardbirds
10 or $10 at the door. WESTWOOD PRESBYTERIAN CHURCH 10822 WILSHIRE BLVD., LOS ANGELES, CA 90024 FREE PARKING (AT THE CHURCH)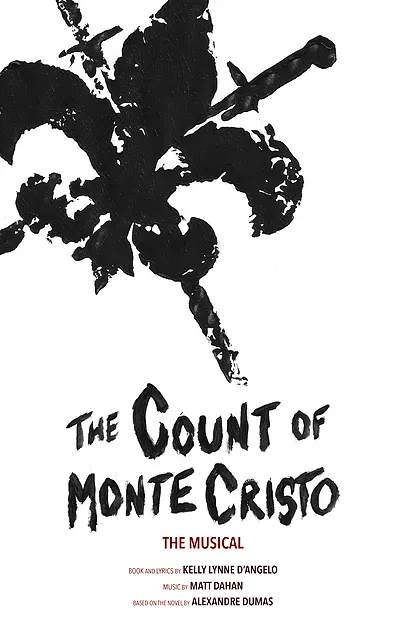 Count of Monte Cristo Cast Album
The song I Know What You Are from The Count of Monte Cristo reaches 10,000 views on YouTube! Congratulations to Kelly d'Angelo and Matt Dahan. I was honored to perform and record this thrilling song with David Meinke.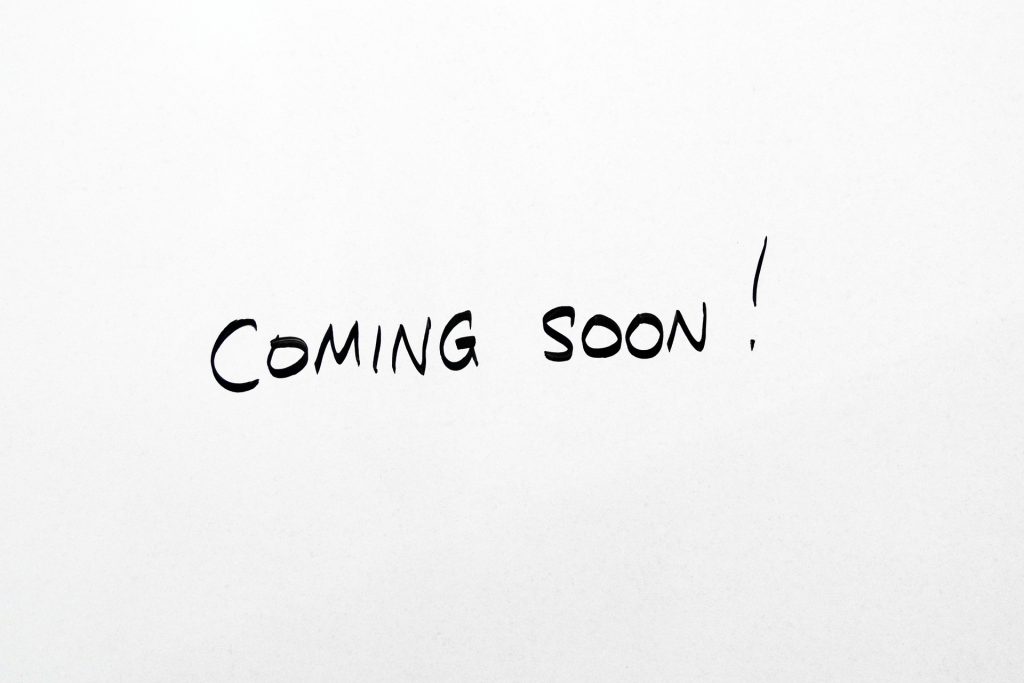 Table Read of a New Musical
David performed a leading role in an exciting new musical. Details are still a secret. Hope to announce something soon!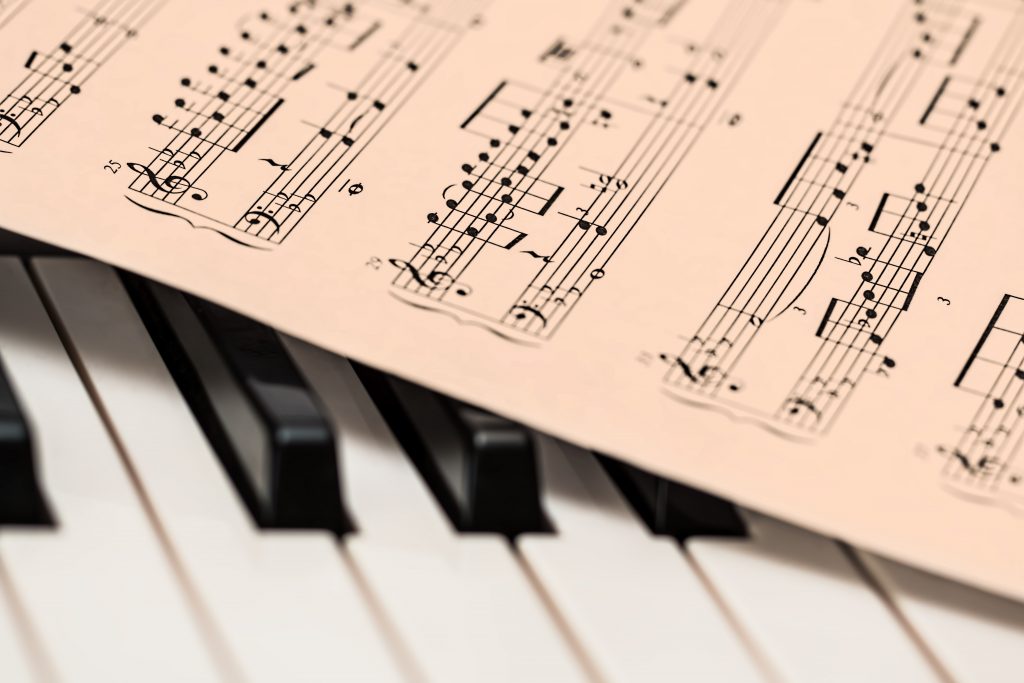 Private Event in Santa Monica
David got to dust off his big band piped for a private event in Santa Monica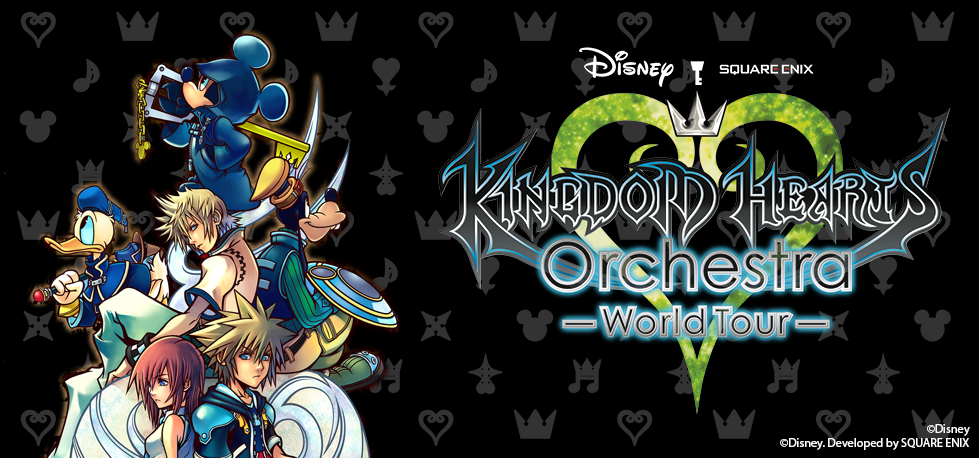 Kingdom Hearts World Tour
David lent his voice to a live performance of the score to the popular video game series Kingdom Hearts at the Dolby Theatre in Hollywood.  The concert featured more than 70 musicians on stage, with amazing HD video cinematics supervised by director Tetsuya Nomura himself.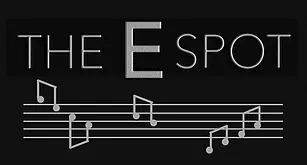 Michael Lavine & Friends at the E Spot Lounge
David will be singing with New York-based musical director Michael Lavine at the E Spot Lounge in Studio City, CA.
Tuesday April 18th 7:30 pm. $15 ($10 with the code Gershwin for an early online purchase discount) + 2-item food/beverage minimum.
Featuring: Amy Brothman & Dianne Fraser, Alexis Carra, Fay DeWitt, Shelly Goldstein, Ilene Graff & Ben Lanzarone, Evelyn Halus & Oliviana Halus-Griep, Juliana Hansen, Greg MacKellan, Barbara Minkus, Joanne O'Brien, Autumn Reeser, Sammy Williams, David Zack and more!
Reviews
BroadwayWorld
Entertainment Today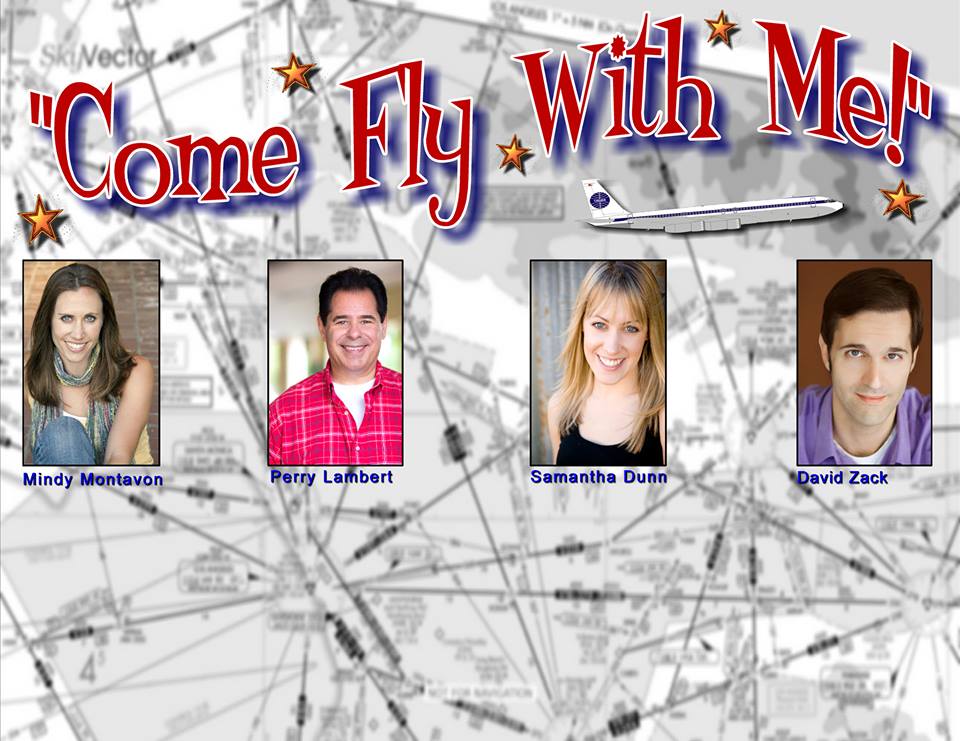 "Come Fly With Me!" Heads To Sarasota
David is delighted to be returning to the cast of Come Fly With Me! The Sammy Cahn Songbook at the Florida Studio Theatre in Sarasota.
Featuring songs made famous by Frank Sinatra, Dean Martin, Sammy Davis Jr., Mario Lanza, Doris Day, Bing Crosby, Jo Stafford and more. Come Fly With Me! celebrates the most recorded songwriter of the 20th century with songs such as "Come Fly with Me," "Three Coins in the Fountain," "High Hopes," and "All the Way."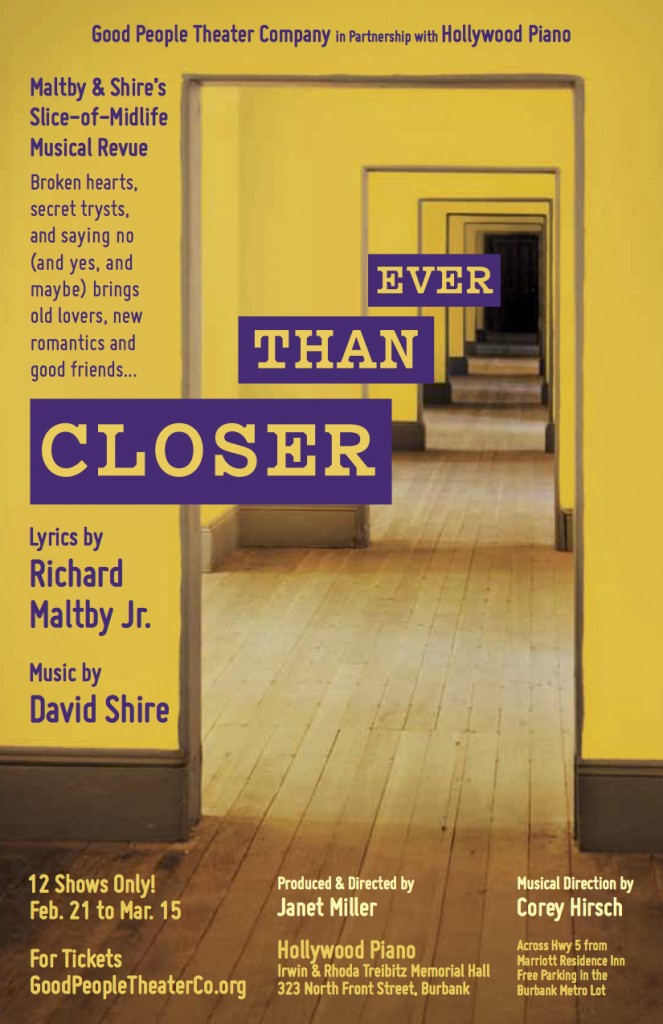 Closer Than Ever among Broadwayworld's Best of 2015
The Good People Theatre Company production of Closer Than Ever was included on Don Grigware's The Best in LA Theatre for 2015 list, receiving mentions for Best Production and Best Ensemble: Musical.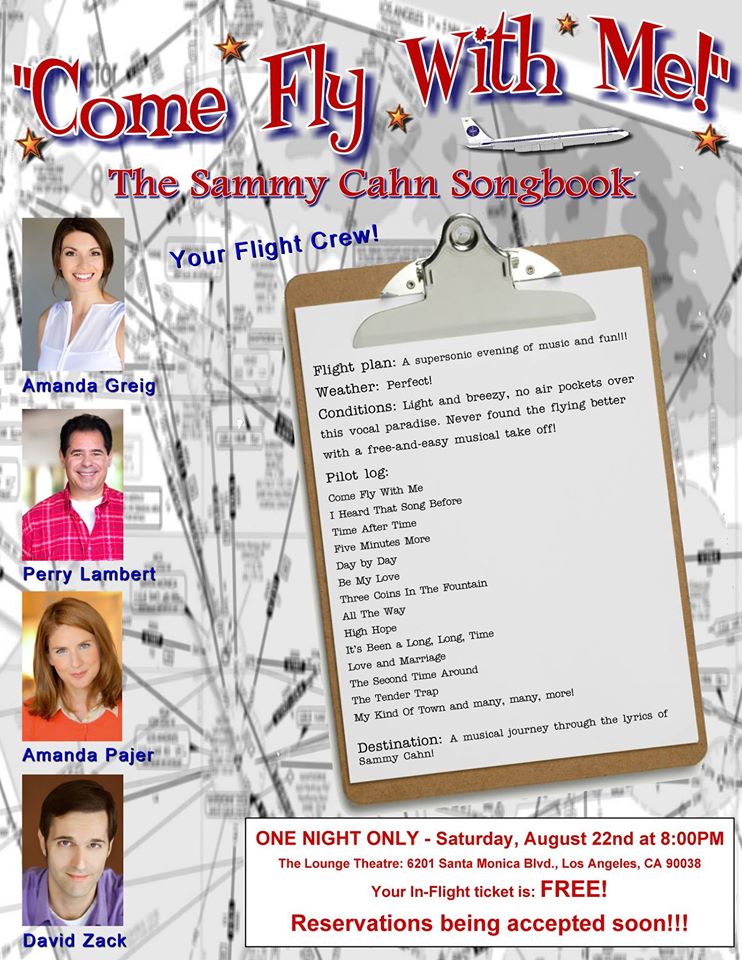 Come Fly With Me – The Sammy Cahn Songbook
David will be appearing in a presentation of the musical revue Come Fly With Me – the Sammy Cahn Songbook at the Lounge Theatre in Los Angeles. More details soon!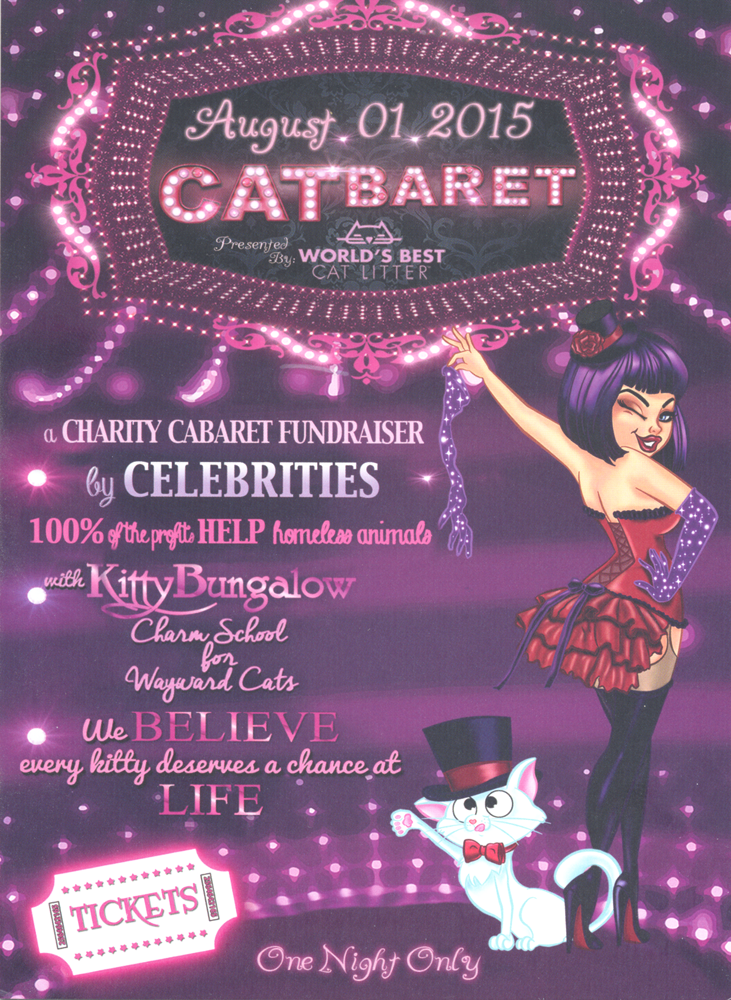 CATbaret
David will be appearing in Kitty Bungalow's 5th annual benefit concert A CATbaret! – A One-Night Celebrity Musical Celebration of the Alluring Feline! 100% of the proceeds from this cat-and-cabaret themed concert, filled with exciting celebrity performances, support Kitty Bungalow's life-saving work.  Kitty Bungalow is a street cat rescue, whose dedicated volunteers spend hundreds of hours each week socializing kittens to ready them for loving homes. Kitty Bungalow also reduces the number of cats being born on the streets of Los Angeles through Trap Neuter Return (TNR), spaying and neutering over 1,000 cats each year. Enjoy a great night out knowing that you are making a difference in the lives of LA's street cats!