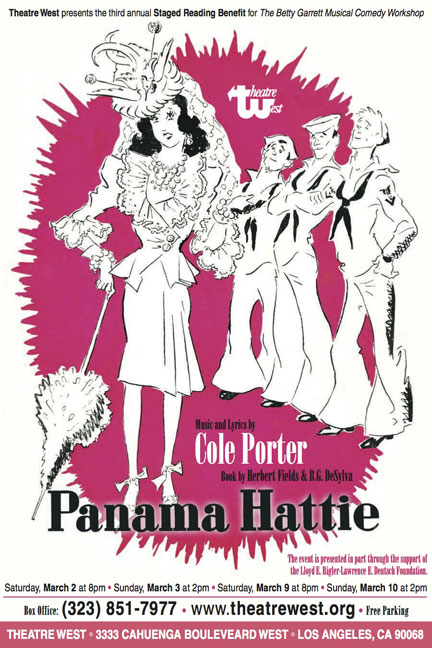 David returns to Theatre West for the Third Annual Betty Garrett Memorial Musical Comedy Tribute. David plays the role of Vivian "Storky" Budd, originally played by Arthur Treacher.
Panama Hattie, with music and lyrics by Cole Porter and book by Herbert Fields and B.G. DeSylva, was first performed on Broadway in 1940 and ran for fifteen months. It starred Ethel Merman, Arthur Treacher, Pat Harrington Sr., Rags Ragland and Betty Hutton and featured June Allyson, Betsy Blair, Miriam Nelson and Vera-Ellen.
For more information, visit the Theatre West website.
…