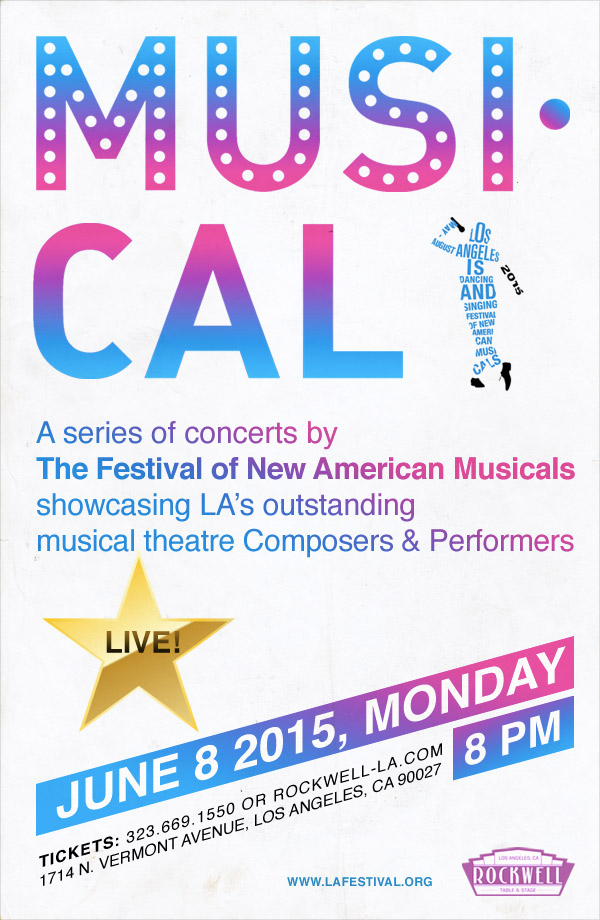 How Could It Be You
David will appear in a reading of the new two-character musical How Could It Be You?, by Richard Berent and Rob Meurer at Rockwell Stage.
New Musicals Born in LA!
Musi-Cal is part of the Festival's ongoing priority to create community among Southern California's composers, lyricists and book writers. These Musi-Cal evenings offer an opportunity for the writers to get to know one another and for the audience to get a first peak at new musical works in progress.
…